Effective
May 1st, 2020
Gas Prices Down Again
Flying Rates Lowered!

Click for More Information.
---
5-1-2020
EAA Airventure
Oshkosh

Cancelled
Details Here
---
Covid-19 Policy Update
4-12-2020

Click for PDF
---
Covid-19 Policy
3-20-2020

Click for PDF
---
Disinfecting a Modern Cockpit
By Jeff Van West
Click for Article
Courtesy of PilotWorkshops.com LLC
---
All Flywell Meetings
Canceled Until Further Notice
Skype, Email or Conference Call Meetings Only.
Click for Calendar.

---
We Need Your Help!

We ask each member to sign up for at least one shift or role on the "SignUp Genius" page we have set up for volunteers.
.
See the Members Only page for information.
---
2020-2021
Officers and Board Members

President and Secretary(???): Steve Schwister
Vice President: Heidi Amiot
Treasurer: Mark Bakko
Board Members
Marc Tellevik
Mark Christopherson

---
Congratulations
Eric Neumann

Solo Flight!
Eric earned his Private Pilot License October 31st, 2019
His instructor was
Chris Gabiou
Eric started with a discovery flight in July 1997.
After a brief 20 year hiatus, he restarted his training,
flying 40 hours in 4 months.
Please join us in congratulating Eric!

---
Congratulations
JJ Parker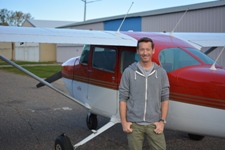 Solo Flight!
JJ Parker Soloed on
October 14th, 2019
His instructor was Ken Reily
---
Flywell "Summer" Party Pictures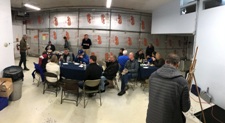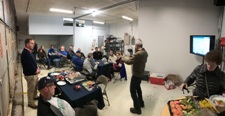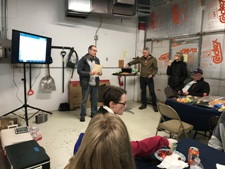 ---
Congratulations
Ellen Quist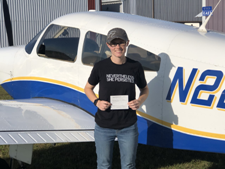 Comercial Pilot
Ellen passed her checkride
September 4th, 2019

---
Congratulations
Heidi Amiot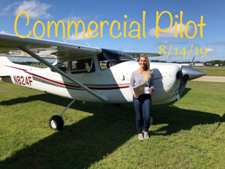 Comercial Pilot
Heidi passed her checkride
August 14th, 2019

---
Congratulations
Mitchell Lindsey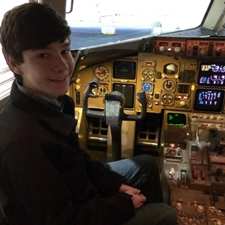 CFI, CFI-II, MEI
Passed the check rides for
CFI, CFI-II, MEI. He is 20.
Soloed on his 16th Birthday,
Private on 17th Birthday.
What will he accomplish by his 21st birthday?

---
Congratulations
Eric Neumann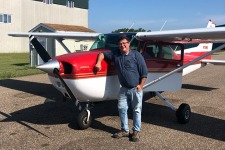 Solo Flight
Eric soloed on
Friday July 12th, 2019

---
Congratulations
Ellen Quist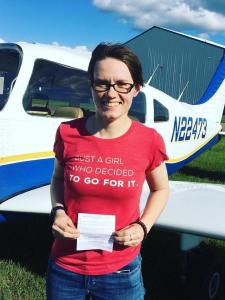 Instrument Rating
Ellen passed her IFR Checkride
Wednesday June 12th, 2019

---