We Need Your Help!

We ask each member to sign up for at least one shift or role on the "SignUp Genius" page we have set up for volunteers.
.
See the Members Only page for information.
---
Flywell Board Meeting
March 4th 7:00 PM
Meeting will be held at the hangar. Members and visitors are welcome.
Click for Calendar.


---
Great Minnesota
Aviation Gathering
April 24th & 25th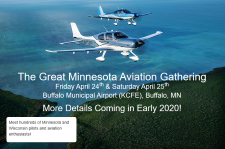 The Gathering will feature educational sessions that will cover a broad range of topics and a variety of aviation-related products from many vendors.


---
2020-2021
Officers and Board Members

President and Secretary(???): Steve Schwister
Vice President: Heidi Amiot
Treasurer: Mark Bakko
Board Member: Marc Tellevik
Board Member: Mark Christopherson

---
December 1st, 2019
Dues Increase to $129
The board has worked hard to keep our dues low year after year. Unfortunately, This year they had to raise dues to cover the dramatic increase in our insurance rates

---
Congratulations
Eric Neumann

Solo Flight!
Eric earned his Private Pilot License October 31st, 2019
His instructor was
Chris Gabiou
Eric started with a discovery flight in July 1997.
After a brief 20 year hiatus, he restarted his training,
flying 40 hours in 4 months.
Please join us in congratulating Eric!

---
Congratulations
JJ Parker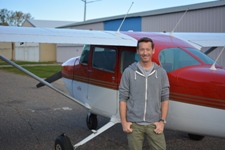 Solo Flight!
JJ Parker Soloed on
October 14th, 2019
His instructor was Ken Reily
---
Flywell "Summer" Party Pictures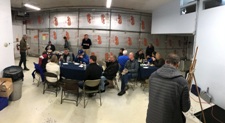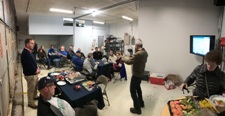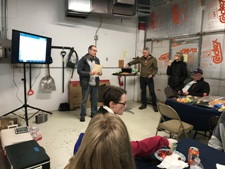 ---
Congratulations
Ellen Quist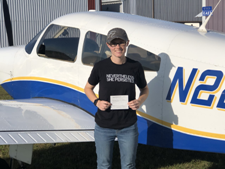 Comercial Pilot
Ellen passed her checkride
September 4th, 2019

---
Congratulations
Heidi Amiot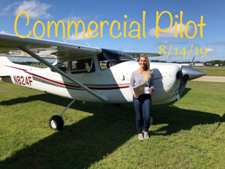 Comercial Pilot
Heidi passed her checkride
August 14th, 2019

---
Congratulations
Mitchell Lindsey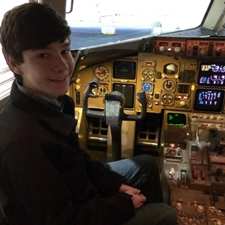 CFI, CFI-II, MEI
Passed the check rides for
CFI, CFI-II, MEI. He is 20.
Soloed on his 16th Birthday,
Private on 17th Birthday.
What will he accomplish by his 21st birthday?

---
Congratulations
Eric Neumann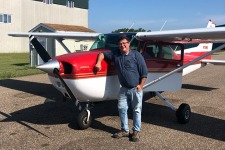 Solo Flight
Eric soloed on
Friday July 12th, 2019

---
Congratulations
Ellen Quist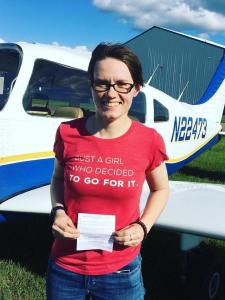 Instrument Rating
Ellen passed her IFR Checkride
Wednesday June 12th, 2019

---