Congratulations
Heidi Amiot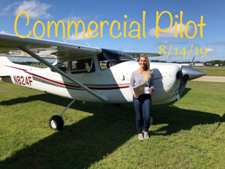 Comercial Pilot
Heidi passed her checkride
August 14th, 2019

---
Congratulations
Mitchell Lindsey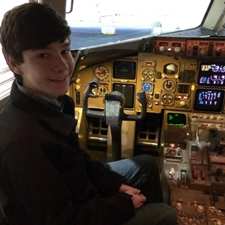 CFI, CFI-II, MEI
Passed the check rides for
CFI, CFI-II, MEI. He is 20.
Soloed on his 16th Birthday,
Private on 17th Birthday.
What will he accomplish by his 21st birthday?

---
The date for the
Flywell Summer Party
Has been changed to:
October 12th
Details to follow.
Click for Calendar.


---
Announcing the
2019 Flywell Air Rally
This is an event to challenge your airmanship skills by planning and accurately flying a set course using only dead reckoning.

Teams can fly the course on the day of their choosing.
The course is local, about 125 NM round trip, beginning and ending at KANE.
The only cost is the cost to fly your plane.
Rally teams can be any size, as long as they can fit in the plane.
The Air Rally results will be reviewed at the Flywell picnic in July.
So, improve your flying skills, have fun, and socialize.

Hope to see you
at the picnic on July .

Good Luck and Fly safe,
Please click here for details.
If you have any questions,
please e-mail Avram Scheiner.

---
Congratulations
Eric Neumann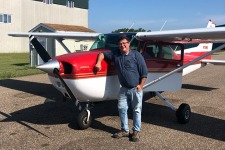 Solo Flight
Eric soloed on
Friday July 12th, 2019

---
Congratulations
Ellen Quist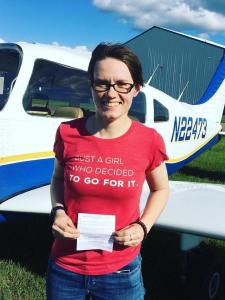 Instrument Rating
Ellen passed her IFR Checkride
Wednesday June 12th, 2019

---
Plane Wash
September 2nd 5:00 PM
Everyone is welcome.
Click for Calendar.


---
Flywell Board Meeting
September 2nd 7:00 PM
Meeting will be held at the hangar. Members and visitors are welcome.
Click for Calendar.


---
2018-2019
Officers and Board Members

President: Steve Schwister
Vice President and Secretary: Lawrence Foley
Treasurer: Mark Bakko
Board Member: Heidi Amiot
Board Member: Marc Tellevik
---
The Flywell Board and club members would like to thank Ruth Johnson for
16 years of dedicated service as Vice President
on the Board of Directors.
---